In a case believed to be the first brought under the California CROWN Act, a Black job applicant alleges he was racially discriminated against by an employer on the basis of his hair.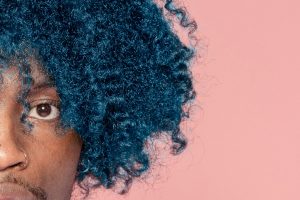 As our Los Angeles employment attorneys can explain, the CROWN Act stands for Create a Respectful and Open Workplace for natural Hair. It prohibits the use of grooming policies that disproportionately impact Black individuals. Examples include requirements banning locks and afros. Specifically, it amends provisions of the California Fair Employment and Housing Act and the California Education Code to expand how discrimination on the basis of race is defined to expressly include unfair treatment on  the basis of traits historically associated with race. That includes certain hair textures, as well as hairstyles used to protect Black hair, such as braids, Afros, twists and locks.
California was the first state to pass the CROWN Act, which went into effect in January 2020, but at least 12 others have followed. The San Diego Union Times reports this is the first CROWN Act lawsuit filed in California since the statue was passed.
Company Calls Alleged CROWN Act Violation a "Miscommunication"
At issue in this case is a Black job applicant who'd recently moved to Southern California from Florida to further his audiovisual field career. He'd been working at an Orlando branch of the Illinois-based event management firm for four years when he was furloughed in the spring of 2020 due to the pandemic. When he was invited to return to work, a strong recommendation from his boss gave him confidence he'd be able to maintain his same position as a tech supervisor, only in San Diego instead of Orlando. He was told the transition should be "no problem."
His interview went well, up until the end, when dress code was discussed. He'd expected that having client-facing duties, he'd be required to remove his ear gauges and trim his facial hair. He was not expecting to be told he'd have to cut his hair. Plaintiff, whose hair was in locks, was told he'd have to cut it so that it was off the ears, eyes, and shoulders. He was told he would not be allowed to simply tie it back, away from his face.
Stunned, plaintiff told them it was "a deal-breaker." Continue Reading ›