In a case believed to be the first brought under the California CROWN Act, a Black job applicant alleges he was racially discriminated against by an employer on the basis of his hair.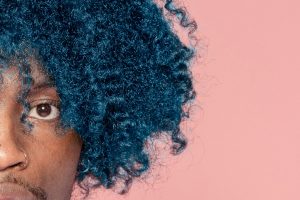 As our Los Angeles employment attorneys can explain, the CROWN Act stands for Create a Respectful and Open Workplace for natural Hair. It prohibits the use of grooming policies that disproportionately impact Black individuals. Examples include requirements banning locks and afros. Specifically, it amends provisions of the California Fair Employment and Housing Act and the California Education Code to expand how discrimination on the basis of race is defined to expressly include unfair treatment on  the basis of traits historically associated with race. That includes certain hair textures, as well as hairstyles used to protect Black hair, such as braids, Afros, twists and locks.
California was the first state to pass the CROWN Act, which went into effect in January 2020, but at least 12 others have followed. The San Diego Union Times reports this is the first CROWN Act lawsuit filed in California since the statue was passed.
Company Calls Alleged CROWN Act Violation a "Miscommunication"
At issue in this case is a Black job applicant who'd recently moved to Southern California from Florida to further his audiovisual field career. He'd been working at an Orlando branch of the Illinois-based event management firm for four years when he was furloughed in the spring of 2020 due to the pandemic. When he was invited to return to work, a strong recommendation from his boss gave him confidence he'd be able to maintain his same position as a tech supervisor, only in San Diego instead of Orlando. He was told the transition should be "no problem."
His interview went well, up until the end, when dress code was discussed. He'd expected that having client-facing duties, he'd be required to remove his ear gauges and trim his facial hair. He was not expecting to be told he'd have to cut his hair. Plaintiff, whose hair was in locks, was told he'd have to cut it so that it was off the ears, eyes, and shoulders. He was told he would not be allowed to simply tie it back, away from his face.
Stunned, plaintiff told them it was "a deal-breaker."
As his employment attorney noted, companies can set requirements with regard to maintaining their hair in a fashion that's neat and clean. But restriction of hairstyles with a racial origin is discriminatory and a violation of the CROWN Act.
"Proximity to whiteness is not to be used as a measuring stick for success," the attorney was quoted as saying.
In an email response to to media reports, the company said it regretted any "miscommunication" that may have occurred, and that it is committed to fostering workplaces that are diverse and inclusive. Further, the company stated the applicant appears to be fully in compliance with its grooming standards, and an offer of employment was still on the table. A review of grooming policies is slated to help avoid future issues of miscommunication.
Plaintiff had sought unspecified general and punitive damages, as well as an injunction that would ban the company from imposing any policy or dress code that may violate the CROWN Act or any provisions of FEHA.
Standing Up Against Workplace Racial Discrimination
The employer in this case has quickly jumped to get ahead of the case by conceding a "miscommunication" and hopefully avoiding litigation. It's an illustration of what working with an experienced employment lawyer can do when the message is conveyed in a clear and compelling manner.
Although this is believed to be the first case filed under the CROWN Act, other racial discrimination employment lawsuits have been filed concerning Black hairstyles. For example, a Black retail store training manager in Southern California was fired for refusing to remove his cornrows. FEHA took the case to court alleging racial discrimination, but an administrative law judge dismissed the case, noting other cases where the same store had fired White employees for having cornrows. Unlike afros or other hairstyles, the judge held, cornrows weren't a clearly "immutable characteristic of race."
With the CROWN Act in place, it's not clear a case like that would have the same outcome were it filed today.
If you believe you've been racially discriminated against at your place of employment because of your hairstyle, an experienced employment attorney can help.
Contact the employment attorneys at Nassiri Law Group, practicing in Newport Beach, Riverside and Los Angeles. Call 714-937-2020.
Additional Resources:
Black job applicant in San Diego sues company for discrimination over hairstyle, Nov. 30, 2021, By Lori Weisberg and Mike Freeman, San Diego Union Tribune
More Blog Entries:
Study: 4 in 10 LGBT Workers Experience On-the-Job Discrimination, Harassment, Oct. 21, 2021, Los Angeles Employment Lawyer Blog