The U.S. Supreme Court recently heard arguments in a dispute over the California labor law that gives private attorneys the right to pursue litigation on behalf of workers (even if they agreed on their own to arbitrate) and to collect penalties on the state's behalf for wage and hour violations. As our Riverside employment lawyers can explain, the case is being closely watched, as it is an important test of whether employers can shield themselves from employment lawsuits with arbitration clauses that prohibit group or class action lawsuits.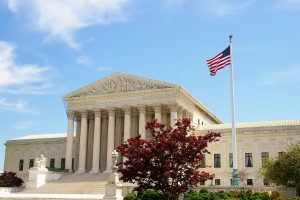 The case is Viking River Cruises v. Moriana. The primary question is whether the Federal Arbitration Act requires enforcement of bilateral arbitration agreements, provided an employee can't raise representative claims, including those under California's Private Attorneys General Act (PAGA).
During oral arguments, the court's conservative justices spoke very little, while the liberal justices were more vocal in their defense of the state labor law.
The Private Attorneys General Act was passed in 2004 and allows private attorneys in California to sue employers and collect penalties for violations of the state's labor code. The underlying reason for the act? Rampant labor law violations, particularly in the following industries:
Restaurants.
Car Washes.
Construction.
Garment companies.
Agriculture.
The state simply doesn't have enough staff to adequately police these industries. PAGA lawsuits are often complaints of unpaid overtime work or wage theft. The law allows 75 percent of penalties collected to go to the state. The remainder goes to the affected employees and attorneys. Continue Reading ›