A finding of California employer retaliation has resulted in a $150 million verdict against an insurance company accused of firing a former executive for the firm as he prepared to testify in a discrimination case against them. It's believed to be the largest verdict in Los Angeles County and the third-largest of its kind in the state.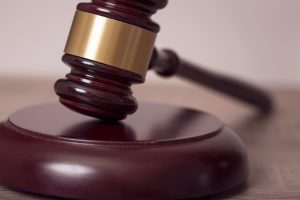 The Los Angeles jury issued the verdict in Rudnicki v. Farmers Insurance Exchange following less than 60 minutes of deliberations.
According to Reuters, the employment lawsuit was filed in 2017, with plaintiff alleging he was scapegoated amid allegations of gender pay disparities at the company.  He'd been employed by the firm nearly four decades, but was abruptly terminated just prior to a class action settlement, stemming from a lawsuit filed by female attorneys at the firm alleging a major gender discrimination gap in pay.
The former executive, who'd once served as the firm's senior vice president, said the company had been concerned about what he might reveal about their gendered pay practices if he testified in that case. They reportedly blamed him for unlawful conduct and terminated him in an effort to discredit him. He alleged unlawful retaliation and wrongful termination in violation of California's labor laws.
Lawyers for the defendant insurer insisted the plaintiff was fired because he:
Was making sexist, inappropriate comments to coworkers.
Failed to take appropriate action when female employees brought to light the underrepresentation of women in management at the firm.
Failed to properly handle/preserve pertinent legal documents, in accordance with company policy.
Jurors no doubt eyed critically the fact that the firing came almost immediately after he was deposed in the gender discrimination lawsuit, providing testimony that supported the plaintiffs' allegations that the insurer's pay practices were discriminatory against attorneys who were female. He was expected to testify to the same at trial. The case was later settled for $4 million.
Cooperating and assisting in a legal proceeding regarding discrimination is protected activity. Firing or retaliating against an employee for engaging in such proceedings is illegal, considered to be wrongful termination and retaliation.
In this case, plaintiff initially alleged both wrongful termination and retaliation, as well as discrimination based on age and disability. Most of those claims were dismissed during pretrial litigation, but it was the retaliation claim on which he persisted – and ultimately prevailed. Jurors determined the company violated the California Fair Employment and Housing Act (FEHA) – specifically prohibitions on retaliatory terminations.
The former top executive was awarded $5.4 million in compensatory damages – which is a notable amount for any Los Angeles employment law case. However, it's the eye-popping $150 million in punitive damages that really grabbed headlines. Punitive damages aren't guaranteed in California employment litigation, but it's worth noting this state does not cap punitive damages against employers who act with malice or oppression.
As our Los Angeles employment attorneys can explain, it's highly likely this punitive damage award will ultimately be reduced during a post-trial motion or appeal, but the verdict certainly sends a resounding message to employers considering lashing out at employees engaged in protected conduct.
We recognize this as an outlier in terms of the size of the verdict, but it does underscore that the standalone claim of retaliation can prevail – even when the underlying claims fail. Furthermore, the case highlights how helpful it is to bring such claims forth under state law, rather than federal law. Federal employment laws establish a minimal degree of employee rights. States are free to enact their own laws to introduce greater protections, and California has some of the strongest employee protections under FEHA. This state law has an expanded list of protected classes than federal law (such as marital status and medical condition), is applicable to a broader range of employers, and does not impose damage caps for compensatory or punitive damages.
Contact the employment attorneys at Nassiri Law Group, practicing in Newport Beach, Riverside and Los Angeles. Call 714-937-2020.
Additional Resources:
Insurer Gets Hit With $155 Million Jury Verdict For Retaliation, Jan. 3, 2022, By Tom Spiggle, Forbes.com
More Blog Entries:
New Year Brings New California Workplace Protections, Wage Laws, Dec. 29, 2022, Los Angeles Employment Lawyer Blog