A finding of California employer retaliation has resulted in a $150 million verdict against an insurance company accused of firing a former executive for the firm as he prepared to testify in a discrimination case against them. It's believed to be the largest verdict in Los Angeles County and the third-largest of its kind in the state.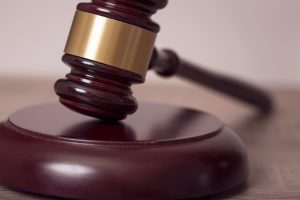 The Los Angeles jury issued the verdict in Rudnicki v. Farmers Insurance Exchange following less than 60 minutes of deliberations.
According to Reuters, the employment lawsuit was filed in 2017, with plaintiff alleging he was scapegoated amid allegations of gender pay disparities at the company.  He'd been employed by the firm nearly four decades, but was abruptly terminated just prior to a class action settlement, stemming from a lawsuit filed by female attorneys at the firm alleging a major gender discrimination gap in pay.
The former executive, who'd once served as the firm's senior vice president, said the company had been concerned about what he might reveal about their gendered pay practices if he testified in that case. They reportedly blamed him for unlawful conduct and terminated him in an effort to discredit him. He alleged unlawful retaliation and wrongful termination in violation of California's labor laws.
Lawyers for the defendant insurer insisted the plaintiff was fired because he:
Was making sexist, inappropriate comments to coworkers.
Failed to take appropriate action when female employees brought to light the underrepresentation of women in management at the firm.
Failed to properly handle/preserve pertinent legal documents, in accordance with company policy.
Jurors no doubt eyed critically the fact that the firing came almost immediately after he was deposed in the gender discrimination lawsuit, providing testimony that supported the plaintiffs' allegations that the insurer's pay practices were discriminatory against attorneys who were female. He was expected to testify to the same at trial. The case was later settled for $4 million.
Cooperating and assisting in a legal proceeding regarding discrimination is protected activity. Firing or retaliating against an employee for engaging in such proceedings is illegal, considered to be wrongful termination and retaliation. Continue Reading ›