California racial discrimination at utility workplaces is the basis for a new employment lawsuit filed by two former employees.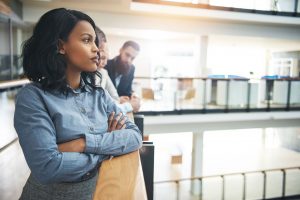 According to ABC-7 News, the two plaintiffs – both attorneys – alleged that despite being in one of the most diverse regions of the state, the company's legal department hasn't hired a minority candidate in more than 16 years. It hasn't hired an African American candidate in more than 22 years, they say.
Plaintiff one said she'd worked at the company nearly two decades when the second plaintiff, a Black woman, interviewed for a position in the company's legal department. Despite being unanimously ranked as the No. 1 candidate for the position, she was passed over for the job. That prompted the longtime employee to file an internal complaint alleging racial discrimination.
About a year later, the prospective employee was invited to apply again. This time, she was hired. However, during her time at the company, she alleges she was subject to a significant degree of racial discrimination. Among her examples:
She was given a heavier work load than other, similarly-situated employees who were white.
She was denied equal opportunity to attend training and other employment benefits.
She was not given an office, as similarly-situated white colleagues were.
Her office supplies came from the junk drawer or even garbage bin, while white employees were given permission to order new supplies.
The impact, she said, was being denied the basic ability to do her job. Continue Reading ›