A woman once employed by Tiffany & Co. alleges the jewelry maker forced her out of work after she underwent surgery to remove her ovaries and breasts to avoid cancer.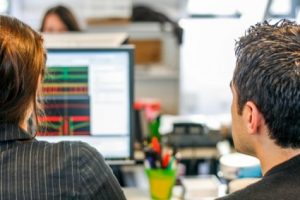 Plaintiff filed a federal lawsuit asserting the company, based in New York, discriminated against her based on her age and gender after she had the surgeries, which her attorney described as "life-saving." Prior to the surgery, plaintiff learned she carried a genetic mutation that put her at high risk of developing these specific type of cancers, according to BusinessofFashion.com. You may recall two years ago, Actress Angelina Jolie revealed she had surgery to remove both breasts and her ovaries after discovering she had this same BRCA1 gene. Jolie's mother, actress Marcheline Bertrand, died of ovarian cancer at age 56, while her grandmother died of it at age 45 and her mother's sister died of the disease at the age of 61. Presence of the gene typically puts women at a 50 percent higher risk of developing breast or ovarian cancer.
Meanwhile, plaintiff in this employment lawsuit, filed in a U.S. District Court in Rhode Island, says that while she is seeking damages, she said she wants people to know the company treated her as if she'd done something wrong after she took decisive measures to save her own life.
The company, meanwhile, disputes the allegation of wrongful termination, and insists the company supports equal employment opportunities and prioritizes health and well-being of workers.
The 45-year-old plaintiff worked as a director of strategic sourcing for the company at its facility in Rhode Island, which is why the lawsuit was filed there.
Similar to Jolie, plaintiff had numerous relatives die of these cancers, including her grandmother and aunt. Additionally, her mother was diagnosed with breast cancer and tested positive for the genetic mutation. Plaintiff learned four years ago she carried that same genetic mutation and underwent a double masectomy and oophorectomy in 2014.
She returned for work three months later. However, when she needed to undergo a third surgery, she initially put it off, as she did not have enough medical leave under the federal Family Medical Leave Act. However, her bosses assured her her position would be held. She had the surgery and returned to work after four weeks of unpaid leave. Several months later, however, her doctors insisted she needed a fourth surgery. Soon after she informed the company, she was told her job position was being eliminated. She was offered another position that paid less and did not have the same title and rank. However, she declined it.
Her employment attorney opines the company failed to make reasonable accommodations, as required by law. The discrimination lawsuit seeks unspecified punitive damages and lost wages, as well as fees for the attorney.
Plaintiff said more than the money element, she is fighting for the future of her two daughters, each of whom have a 50 percent chance of inheriting this same genetic mutation. She told a reporter she would be "heartbroken" if one day her daughters had to endure this same uphill battle while facing down a life-or-death health issue.
Contact the employment attorneys at Nassiri Law Group, practicing in Orange County, Riverside and Los Angeles. Call 949.375.4734.
Additional Resources:
Lawsuit: Tiffany Pushed Out Employee with Cancer Mutation, Feb. 16, 2017, Associated Press
More Blog Entries:
Man With Autism Sues Restaurant for Disability Discrimination, Feb. 18, 2017, Employee Lawyer Blog