Workplaces that fail to accommodate a worker's injury or disability may be rightly sued for California employment discrimination.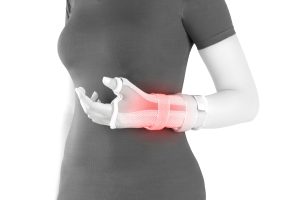 As explained by the California Department of General Services' Office of Human Resources, reasonable accommodation refers to logical adjustments made to a job and/or the work environment that enables a person who is disabled to perform the essential functions of that job. Reasonable accommodations don't change the essential job functions or create jobs that don't exist. But they are provided when accommodation is necessary to allow a person who is disabled to perform the essential job functions.
Employers have a responsibility to engage in a timely, good faith, interactive process to determine effective reasonable accommodations for employees who are disabled. When they do not, workers can take legal action against them by filing a California employment lawsuit.
That's what happened in a recent case at a poultry farm in Merced County, Central California.
According to court records in Kaur v. Foster Poultry Farms LLC, plaintiff had worked at the facility for nearly 15 years, most recently as a yield monitor at the farm's processing facility. One on shift in the spring of 2013, plaintiff was wearing company-issued rubber boots when she slipped-and-fell, breaking her wrist. She'd been required to wear the boots. On several occasions in the two weeks prior to the incident, she reported to her supervisor that the boots were "slippery" and may pose a safety risk. She even had a discussion with her supervisor the morning of the incident, in which she asked for new boots because hers were "slippery." She actually slipped on three separate occasions that day. She reportedly was told on two occasions by the worker in the supply room that she would not be issued new boots because hers were newer and there were no others available in her size. The fourth time she fell that day is when she broke her wrist. The injured worker would later say the the supply room worker routinely gave her and other Indian employees a difficult time when it came to retrieving supplies, and that white workers did not have the same difficulties. When employees had previously told supervisors of their issues in the supply room, they were reportedly told to get supplies from another worker there when possible.
Plaintiff had to undergo surgery to address her broken wrist. Her doctor placed her on work restrictions, saying she should not use her left wrist and that she should not be doing any heavy work – so no pushing, pulling, pinching, or lifting heavy weights. But her supervisors put her back on the floor with no accommodations. When the plaintiff told her supervisor she needed light duty work due to her wrist injury, her boss reportedly said, "If you can't do the work, you should just quit." Plaintiff explained she needed the job and could not simply quit. She reported her supervisor's comments to the labor relations manager, who reportedly said he would "take care of it." But nothing really changed. On one occasion, her boss moved a heavy bin for her. But beyond that, no accommodations were made – even as she continued to request them. She says her boss just "stopped talking" to her.
Soon thereafter, plaintiff was fired for allegedly violating the company's lunch break policy. She was reinstated after taking it up with the union, but continued to face workplace problems. When the company underwent "restructuring," her position was cut. The only post she was offered was pallet jack driver – one that requires two hands to do safely.
The following month, plaintiff filed a petition against the company with the Workers' Compensation Appeals Board, under 132a of California Labor Code, which prohibits discrimination against workers who are injured in the course and scope of employment. She also later filed a complaint with the Department of Fair Housing and Employment, alleging race/nationality discrimination, failure to provide reasonable accommodations, failure to engage in an interactive process, and retaliation.
An administrative law judge denied the petition under WCAB and a trial judge sided with the employer in a motion for summary judgment, finding the legal doctrine of res judicata and collateral estoppel barred plaintiff's disability discrimination claims. Other claims, the court ruled, were time barred.
But then a California Court of Appeal reversed the FEHA claim for disability discrimination and failure to provide reasonable accommodation. The court held that the ruling by the WCAB had no preclusive impact under the doctrines of either res judicata or collateral estoppel. The issues being weighed by the WCAB were not identical to those being considered by the state court.
That means plaintiff can continue to pursue her claims regarding the supervisors' repeatedly ignoring her requests for disability accommodation.
If you have been denied reasonable accommodations for a disability in your workplace, our attorneys can help assess the facts and determine if you've got a case.
Contact the employment attorneys at Nassiri Law Group, practicing in Newport Beach, Riverside and Los Angeles. Call 714-937-2020.
Additional Resources