In California, it is unlawful for employers to discriminate against employees on the basis of their race or ethnicity. Workers targeted by discrimination ore harassment on these bases may have grounds to pursue a civil lawsuit for damages against their employer.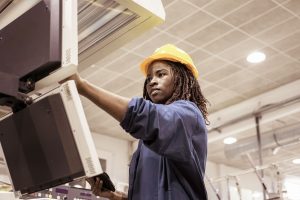 Racial discrimination is not a new problem in this country, but it's been gaining greater awareness in recent years, with companies of all sizes facing repercussions for race-based harassment, discrimination, and retaliation.
Tesla is among the larger companies to face California racial discrimination lawsuits from former employees. You may recall that last year, a federal jury awarded $137 million a Black former employee of the car company, finding the company had ignored the severe racist abuse he endured for years from co-workers.
Now, the company says that it's bracing for a civil complaint filed by the California Department of Fair Employment and Housing, which disclosed the notice of litigation in its annual regulatory filing with the Securities and Exchange Commission.
As our Riverside employment lawyers recall, the case decided last year involved an elevator worker at one of the auto maker's manufacturing sites. The plaintiff worked at the company for about a year, during which supervisors and colleagues repeatedly referred to him using racial slurs. Swastikas and racial epithets were carved into a bathroom stall. Derogatory caricatures of Black children were drawn and left strewn about the San Francisco factory. The worker complained repeatedly, but little was done to address the harassment. The last straw for the plaintiff came when he witnessed his son, who started working there as well, face similar harassment. Co-workers testified that while they did regularly hear and/or use racial slurs (including the N-word) at work, they insisted it was used in a "friendly" manner. Jurors sided with plaintiff in finding the work environment was a hostile one for plaintiff and other Black employees, and the company was responsible for failing to stop it. The bulk of the award was for punitive damages, intended to penalize the defendant for egregious wrongdoing and deter others from engaging in similar conduct in the future.
Now, the DFEH has indicated that, based on the evidence it's collected, it has grounds to file a new civil case for workplace racial discrimination against Tesla. The details of that case haven't yet been released, but given the company's history in handling such matters and the fact that the state doesn't pursue such cases without substantial evidence, the case is likely one to be closely watched.
What's more, it was filed just a week after another Black employee filed yet another racial discrimination lawsuit against the firm. She alleged "rampant acts of racism" which she said mirrored Jim Crow-era discrimination. She said harassment began almost as soon as she started, but the company failed to act on her complaints until it escalated to the point a co-worker threw a hot tool at her while calling her a racial slur and swearing at her. She suffered bruises and said she continues to grapple with humiliation and emotional distress from the incident. The offending employee was fired, but then rehired two weeks later, she said.
If you have been the subject of racial discrimination or harassment at work, it's important to document all incidents and speak with an experienced employment law attorney who can answer questions about your next steps and legal options.
Contact the employment attorneys at Nassiri Law Group, practicing in Newport Beach, Riverside and Los Angeles. Call 714-937-2020.
Additional Resources:
Former Tesla worker sues company alleging abuse 'reminiscent of the Jim Crow Era', Feb. 3, 2022, CNN.com