Here in California, there are strong statutes protecting employees from pay-based discrimination. Our employment attorneys recognize,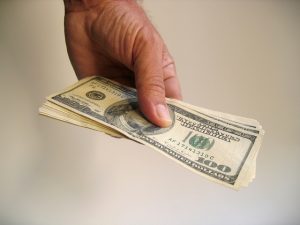 though, that much of the country fall short of these standards. Luckily for the people of New Jersey, those changes are coming sooner than later (and even giving California labor laws a run for their money) thanks to recent actions by the state's new leader.
Gov. Phil Murphy has signed into law Bill AI/SI04, which sanctions employers for gender pay disparities between employees with the same responsibilities. This move was counter to those of previous Gov. Chris Christie, who vetoed a similar bill, according to a report from the Associated Press. Throughout his term, Christie vetoed pay equity bills three times.
Previously, the state's Law Against Discrimination only allowed those seeking damages to collect back pay for two years. The new legislation raises that number to six years. As our employment attorneys can explain, this not only is a huge step to rectifying wage disparities for women, but also acts as a heavy deterrent for companies, ideally forcing them to evaluate their decisions on pay before they become an issue. The new legislation also establishes that employers must pay equally for "substantially similar work," not just simply the same title, similar to the California Equal Pay Act.There are of course federal laws in place that already offer some protections. The Equal Pay Act of 1963 prohibits sex discrimination in any form, including employee wages. According to the law, all male and female employees with jobs requiring equal skills, effort, responsibilities and similar working conditions must receive equal pay. Exceptions that would warrant different wages include seniority, merit, and performance. The Lilly Ledbetter Fair Pay Act amends the Equal Pay Act, extending the amount of time a person can file an equal pay-lawsuit to 180-days from the most recent paycheck that contained a violation, instead of the first paycheck. That means every time an employee receives a paycheck with a pay disparity, the 180-day timeframe resets. This bill was signed in 2009 to protect women who often did not know they were being paid unfairly. They would find out years after the initial violation that they were not receiving the same pay as their male counterparts, but by that time it was far, too late to file. This act fixed the loophole.
Our legal team is proud to work in California, where legislators have made pay equality and fighting discrimination a priority. For example, the California Equal Pay Act allows two years from the last violation to file a claim (a significantly larger window than the Lilly Ledbetter Fair Pay Act). California law also extends pay disparity protections to include race and ethnicity differences. Incidents of course still occur, but it helps to have the law on our side when protecting the rights of our clients in court. Our knowledgeable Orange County sex discrimination attorneys are extremely well-versed in state and federal employment laws to build the strongest case possible to protect your rights.
Contact the employment attorneys at Nassiri Law Group, practicing in Orange County, Riverside and Los Angeles. Call 949.375.4734.
Additional Resources:
New Jersey Now Has the Strongest Pay Equity Law in the Country, April 24, 2018, By Christian Hetrick, Observer
More Blog Entries:
California Equal Pay By Gender – Is Race Next?, May 7, 2016, Orange County Employment Lawyer Blog