In what unfortunately is an unsurprising trend, the percentage of female coaches for NCAA sports teams is decreasing, even for women's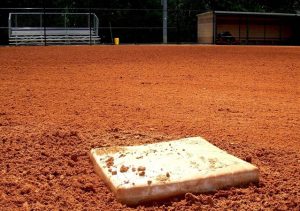 teams. According to a report from KCUR, women are actually losing ground over their male counterparts in coaching positions, despite more equal rights awareness and protections than ever.
To illustrate the trend, 20 percent of softball coaches were men in 1982 at the time of the first Women's College World Series. The eight teams who played in the championships that year were all coached by women. Today, Division I softball programs have expanded greatly, and so has the percentage of men coaching those teams, up to 35 percent.
It's not just softball that's affected. In 1972 more than 90 percent of all collegiate teams were coached by women. Now it's half, according to NCAA Champion Magazine. The KCUR report showed that of Division I volleyball teams, a championship title victor has never been coached by a woman, and in women's basketball only four of the Sweet 16 teams last year were coached by women. This isn't even to address the obvious lack of women coaching men's teams. Women's sports in general have increased in respect and popularity, making coaching opportunities more appealing to men, who previously were less interested in the roles. Continue Reading ›