California has some of the nation's strongest protections against LGBTQ discrimination in the workplace. Unfortunately, a slew of recent legislation and proposed measures across the country threaten to erode the already threadbare protections that exist in other states.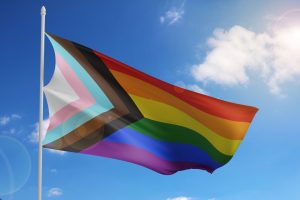 Among these:
The passage of a Florida law opponents refer to as, "Don't Say Gay." Formally known as the Parental Rights in Education law, bans public school teachers instructing K-3 from holding classroom instruction about sexual orientation or gender identity.
Alabama's April passage of sweeping legislation to ban gender-affirming medications for transgender children. A separate bill in that state also prohibits early classroom instruction on sexual identity and gender identity.
In Ohio, Louisiana, and South Carolina, lawmakers are considering their own versions of the "Don't Say Gay" law.
Texas Governor Greg Abbott has said he plans to introduce a "Don't Say Gay" measure there as well.
Arizona lawmakers are considering a bill that would change the sex education curriculum that would bar instruction on gender identity.
In Iowa, state senators are considering a measure that would require parents to provide written permission allowing their child instruction on gender identity. (The default would be no such instruction.)
Bills in Missouri, Indiana, and Kentucky would ban all gender or sexual diversity training in schools.
A bill in Oklahoma would ban books on sex, sexual activity, or sexual lifestyles in school libraries.
Tennessee lawmakers are weighing a measure to ban any books or instructional materials in school that "promote, normalize, or address LGBT issues."
Although these measures primarily focus on K-12 education atmosphere, there are of course LGBT employees at these institutions, and it speaks to a growing culture of accepted intolerance. Our LGBT discrimination lawyers see the possibility of increasing employment litigation as employees fight for fairness and equality on the job.
As it stands, nearly half of LGBT workers have experienced some form of unfair treatment at work at some point in their lives, according to a study by the Williams Institute at UCLA School of Law.
Some of the adverse employment issues they report were related to their sexual orientation or gender identity were harassment, refusal to hire, demotion, retaliation (for reporting the unfair treatment) and wrongful termination. Roughly 1 in 10 LGBT employees report having been discriminated against at work in the past year. This is despite the 2020 U.S. Supreme Court decision in Bostock v. Clayton County that extended non-discrimination protections to LGBT workers nationwide.
Of those who experienced discrimination or harassment at work, nearly 60 percent believe it was motivated by religious beliefs. LGBT workers of color were more likely to suffer harassment and discrimination compared to their white counterparts. Transgender employees were significantly more likely to experience workplace discrimination based on their LGBT status compared to cisgender LGB employees. Harassment included anything from physical attacks (being punched, hit, or beaten up at work) to being relentlessly verbally attacked – by supervisors, fellow employees, and customers. Roughly half of LGBT employees said they are not open about their sexuality or gender identity with their current supervisor, and a quarter aren't even out to any of their co-workers. More than one-third of LGBT employees have left a job because of how they were treated by an employer based on their sexual orientation or gender identity.
If you have experienced workplace discrimination on the basis of your sexuality or gender identity in Southern California, we can help.
Contact the employment attorneys at Nassiri Law Group, practicing in Newport Beach, Riverside and Los Angeles. Call 714-937-2020.
Additional Resources:
LGBT People's Experiences of Workplace Discrimination and Harassment, September 2021, Williams Institute UCLA School of Law
More Blog Entries:
When Can I Sue for Wrongful Termination in California? April 25, 2022, Los Angeles LGBT Employment Law Attorney Blog