For 20 years, a Bay Area officer for the California Highway Patrol said he was harassed and even endangered by his co-workers because of his homosexuality. The San Francisco Chronicle reported that as if enduring constant taunts and vandalism at numerous substations wasn't enough, the openly gay officer reported that on a daily basis, he was denied backup from his colleagues while handling dangerous calls. He was the only officer consistently denied backup. When he won offer of the year, the picture of the previous year's winner remained prominently in the lobby, until the following year when someone else won. No one else had been denied that honor. He began to suffer anxiety, stress, headaches and stomach issues. He became suicidal. He filed for workers' compensation, and was eventually granted disability retirement, effectively ending his employment with the agency.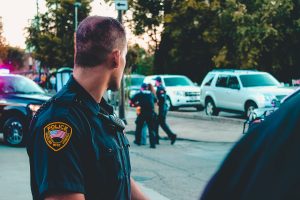 In 2016, he filed his second administrative complaint with the Department of Fair Housing and Employment, alleging sexual orientation discrimination, harassment, failure to prevent harassment, retaliation and intentional infliction of emotional distress. A request for summary judgment in favor of the defense was granted on the basis of a missed filing deadline.
Now, a California appellate court has reinstated his case, finding merit with plaintiff's claim for exception under the doctrines of equitable tolling, continuing violation and constructive discharge.
Our Los Angeles LGBT discrimination attorneys are committed to helping those who have faced workplace harassment, hostility and discrimination due to their sexuality obtain justice.  Continue reading