Issues pertaining to the legal workplace protections of LGBTQ workers are going to be entering the domain of the U.S. Supreme Court in the next several years. The good news is that most Americans believe LGBTQ workplace should be unlawful. However, at the time the annual GLAAD 2020 Acceptance Acceleration study was conducted earlier this year, most respondents didn't realize it was still legal at the federal level.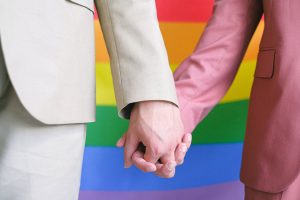 The good news is a landmark ruling by the U.S. Supreme Court has turned the tide decisively in the favor of LGBTQ rights. However, with a new conservative-leaning bend to the SCOTUS, it's unclear what we can expect in future LGBTQ discrimination challenges.
Californians live in one of 23 states that have their own non-discrimination protections (under the California Fair Housing and Employment Act). But residents and workers in 27 other states lacked such protections formally.
As longtime advocates and allies for LGBTQ rights in the workplace, our Los Angeles employment lawyers think perhaps part of the dissonance between the majority of Americans who agree these rights are important yet didn't know they existed (yet) is the notion that the SCOTUS ruling on marriage equality was somehow the finish line. In reality, we've still got farther to go. Continue Reading ›