Stronger protections against California workplace harassment and discrimination are on the way, with Gov. Gavin Newsome's signing of the "Silenced No More Act," or SB 331. The measure builds on the protections established in 2018 with the Stand Against Non-Disclosures (STAND) Act, targeting non-disclosure agreements in sexual harassment cases in the wake of the #MeToo movement.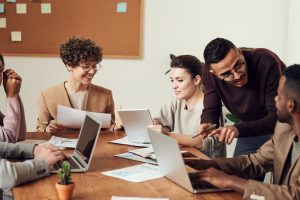 As our Los Angeles employment lawyers can explain, SB 331 amends both the California Fair Employment and Housing Act (FEHA) and the California Code of Civil Procedures, Section 1001. It imposes major restrictions on both employment settlement agreements and severances.
Some of the key specific provisions include:
Employees are entitled to at least five days of consideration before deciding on a severance agreement. Employees can make the decision to decide sooner, but they can't be given a tighter ultimatum. This is valuable because companies sometimes will strongarm employees into a high-pressure "take-it-or-leave-it" severance package with little time to consider. This can lead to inherently unfair outcomes because the companies have had much time to consider before coming up with the offer.
Right to attorney consult. An employee who is offered a severance agreement must be notified by their employer of the right to consult with an attorney regarding acceptance or denial of the offer.
No more restrictions on FEHA claim disclosures. Settlement agreements can no longer prohibit former employees from disclosing factual information relating to all claims of discrimination, harassment, or retaliation under FEHA (which includes harassment/discrimination on the basis of an employee's race, religion, color, national origin, ancestry, disability, medical condition, age, or sexual orientation). This particular element of SB331 adds onto the STAND Act, which barred settlement agreements from prohibiting employees from disclosing factual information based on gender discrimination/sexual harassment.
Disclosure stipulations. Severance agreements can't forbid former employees from disclosing information regarding illegal workplace conduct unless it's part of a settlement agreement to resolve an employment discrimination claim AND the employee was given notice of the opportunity to hire and be represented by an employment lawyer.
Non-disparagement clauses. Lots of severance packages and settlement agreements contain provisions that compel former employee to sign non-disparagement clauses. Essentially, they can't trash-talk the company after they've left However, SB 331 makes it clear that such provisions don't prevent workers from discussing or disclosing information about illegal workplace conduct, such as harassment or discrimination, or any other conduct the employee has reason to believe was against the law.
Other provisions. Other provisions of the new law stipulate that severance agreements may include a general release or waiver of all claims, bar the disclosure of trade secretes, confidential or proprietary information that doesn't involve illegal acts in the workplace, and allows that the monetary amount of a severance agreement may remain confidential.
The law goes into effect first thing next year, but it's not retroactive and can't be applied to older cases.
Proponents of the measure praise the fact that the same protections granted to victims of sexual harassment will now be extended to whistleblowers of other kinds of unlawful harassment and discrimination.
If you have experienced
Contact the employment attorneys at Nassiri Law Group, practicing in Newport Beach, Riverside and Los Angeles. Call 714-937-2020.
Additional Resources:
'Silenced No More Act' becomes law in California, crippling NDAs, Oct. 8, 2021, By Levi Sumagaysay, Market Watch
More Blog Entries:
Associational Discrimination Claim Upheld by Third Circuit Court of Appeal, Sept. 29, 2021, Los Angeles Employment Lawyer Blog