A popular video game maker is attempting to narrow the definition of the California sex discrimination law as defined by state law to exclude temporary workers. So far, the effort isn't going well, as a Los Angeles Superior Court judge provisionally denied the employer's request. Still, that isn't a final ruling, so it's still possible the question could be revived – or ultimately appealed.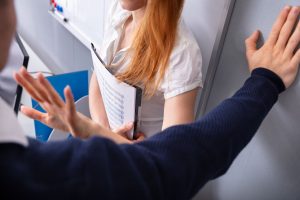 Activision, which makes games like Call of Duty, Crash Bandicoot, World of Warcraft, and Tony Hawk Pro Skater, has been the target of a tidal wave of gender discrimination claims. Our Los Angeles sexual harassment lawyers have been monitoring the legal developments, and this case in particular was filed by the California Department of Fair Employment and Housing on behalf of female workers.
The company alleges the state erroneously expanded the employment lawsuit recently when it filed an amended complaint that included not only current and former female employees, but temporary employees and contingent workers. Lawyers for the defense say they were never notified of the state's investigation into these workers before litigation was filed. This, the attorneys say, was a violation of the company's due process rights.
However in a tentative ruling, the state law judge found the department didn't expand the scope of litigation by merely adding the phrase "contingent and temporary workers" to the complaint. Beyond this, the judge found that the state had laid a fair foundation to make a legal case that contingent and temporary workers were, in fact, employees of the company because the firm supervised and controlled the conditions of their employment.
The state sued Activision (recently bought by Microsoft for $69 billion) last year following a two-year investigation into claims the company was rife with sexual harassment and discrimination. Accusations are that company leadership allowed if not fostered a so-called "frat boy culture," giving way to rampant gender discrimination and poor treatment of women employees. The company's CEO stepped down just a few weeks after the state filed its claim. The litigation has gotten uglier from there, with the company hurling ethics violation allegations against state investigators. There have been employee petitions and walkouts, player boycotts, and axed business deals.
Meanwhile, the U.S. Equal Employment Opportunity Commission (EEOC) has filed its own separate employment lawsuit against the firm in a Los Angeles federal court. The game maker alleges the state broke a work agreement with the EEOC in pursuing state-level claims that should have been left to federal investigators. It is worth noting that state-level sanctions could be more severe, given that California has some of the toughest anti-sexual harassment laws on the books.
It's worth noting that other game makers haven't fared well when going up against DFEH in court. Video game company Riot Game fervently opposed a $10 million settlement in a class action sexual harassment case. DFEH intervened, and the publisher ultimately agreed to pay ten times that amount to resolve those claims.
Other Employment Law Claims Against Activision
Scrutiny from state regulators isn't the only legal headache of late for Activision, one of the world's largest gaming companies with more than 10,000 employees.
The parents of a former employee who died by suicide are suing for wrongful death, alleging constant sexual harassment and a relationship with a supervisor (who allegedly bragged about but later lied about it) led to her death. The 32-year-old accountant was found dead at a company retreat five years ago. She is referenced in the DFEH gender discrimination lawsuit, as well. Prior to her death, it is alleged that her male co-worker, during a holiday party, passed around a picture of her genitals. The male supervisor allegedly mentioned sex toys he brought with him for the business trip.
When police investigated her death, the company allegedly refused to turn over the company-issued laptops of either the decedent or her supervisor and wiped her cell phone before turning it over.
The U.S. Securities and Exchange Commission is also investigating sexual harassment and gender discrimination claims after getting involved last year for allegations of union-busting and worker intimidation.
Filing a Los Angeles Gender Discrimination Lawsuit
It is against the law for an employer to discriminate against a person on the basis of gender or sex. It's also against the law for an employer to pay workers of the opposite sex different pay for equal work.
As Los Angeles gender discrimination and sexual harassment lawyers, we rely largely on the California Fair Employment and Housing Act (FEHA) and the California Fair Pay Act when pursuing claims based on gender discrimination in employment.