Fitness equipment and media company Peloton is accused of wage and hour violations in a California employment lawsuit, a proposed class action that was filed in Los Angeles Superior Court and which the company is trying to have removed to federal court.
The complaint was filed shortly after the 1st of the year and alleges Peloton violated numerous elements of the California Labor Code due to failure to pay fair wages and issuing inaccurate wage statements.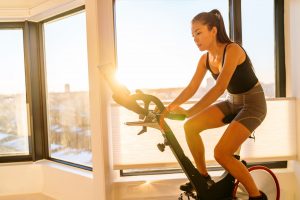 As our Los Angeles employment attorneys understand it, the plaintiff was a hourly, non-exempt sales associate for about 6 years. He alleges the company denied him fair wages and other benefits during those six years.
More specifically, the nine-count complaint alleges:
Plaintiff and others employed by defendant were not paid minimum wage and overtime wages for all hours worked – violations of California Labor Code sections 1194, 1197, 1198 and Wage Orders.
Plaintiff and other employees weren't paid all of their minimum wages based on the fact that they worked through their meal periods, yet these hours were not counted as hours worked. The company allegedly had no written meal and rest policy. Plaintiff alleges he and others were neither provided with off-duty, 30-minute meal periods for shifts longer than 5 hours or 10-minute rest periods for every 4 hours worked, in violation of Labor Code sections 226.7 and 512.
Plaintiff and others were not paid all of their owed overtime because even when they were paid for hours in excess of 8 in a day or 40 in a week, they were not paid at the proper over time rate of time-and-a-half.
Plaintiff and others were required to absorb business expenses as part of their work duties, including driving their vehicles, using personal cell phones for work-related purposes, etc.
Peloton had a vacation policy that allowed workers to accrue paid vacation time and/or personal time off, based on how long they worked there. However, plaintiff alleges employees weren't given this paid time off in accordance with the company's policies and procedures, and workers were not informed of how much PTO they had. As outlined in California Labor Code section 227.3, PTO is a form of deferred wages that vest when accrued, and employers are supposed to pay all unused vacation/PTO time if/when an employee leaves the company. Plaintiff alleges this was not done.
Plaintiff alleges that the class includes all current and former hourly, non-exempt employees who work for or did work for Peloton in California at any point in the four years prior to the filing and through the present who were not paid all earned wages and final paychecks due at the time they severed employment.
In addition to the employment lawsuit filed in Los Angeles, a delivery worker for the company has filed a similar lawsuit in Minnesota, alleging he wasn't properly paid for overtime. There have been rumblings from Peloton workers from other states too. A former warehouse worker in New York, for instance, told BuzzFeed, "we worked off the clock a lot." That worker isn't suing the company, but said it was routine for workers to clock out – only to be asked to stick around, sometimes as long as an hour or more without pay. Lunches and breaks were non-existent, he said.
These allegations come amid a wave of Peloton layoffs and pauses in production, as well as pessimistic financial forecasts.
Contact the employment attorneys at Nassiri Law Group, practicing in Newport Beach, Riverside and Los Angeles. Call 714-937-2020.
More Blog Entries:
Steps for Filing a California Employment Discrimination Lawsuit, Feb. 22, 2022, Los Angeles Employment Lawyer Blog