When it comes to establishing discrimination and/or wrongful termination, it's worth noting that some unique challenges can arise when trying to establish the adverse employment action was discriminatory. As our Los Angeles employment attorneys can explain, some legal arguments require plaintiffs to identify a "similarly situated" individual – someone with the same or similar job – who is outside the protected class, engaged in the same conduct, yet was treated more favorably than the plaintiff.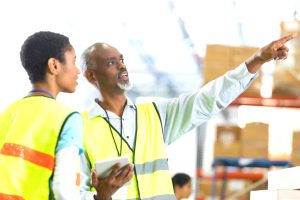 If the plaintiff is a manager, they may need to find evidence of other managers being given more favorable treatment. If they're drivers, they may need to show evidence other drivers (not supervisors) were treated better. If they're teachers, they may need to show other teachers (not principals or secretaries) being treated more favorably.
This was underscored in a recent federal employment lawsuit alleging racial discrimination and wrongful termination of a UPS supervisor.
Federal Racial Discrimination/Wrongful Termination Employment Lawsuit After Drug Test
After 20 years of employment, an on-road supervisor who is Black was fired after testing positive for cocaine in a random drug test. He filed an employment lawsuit alleging racial discrimination and wrongful termination, citing violations of both state and federal law. He indicated his direct supervisor told him that his superior had "racist tendencies" and had made racist comments about Black people to other employees.
The federal district trial court in New Jersey granted summary judgment in favor of the employer. The case, Langley v. UPS, then went to the U.S. Court of Appeals for the Third Circuit. The appellate court also affirmed the ruling in favor of the employer. In its explanation, the court detailed the factual background:
Plaintiff's job was a safety-sensitive role. He was responsible for ensuring drivers for the company were safely operating vehicles. At the time, the company had two drug testing policies in place – one pursuant to federal law for all commercial drivers (employer IDs are entered into a database and randomly selected for drug testing throughout the year). If the urine screen is positive, the driver must submit to another test to confirm. A company-employed medical review officer is tasked with determining whether the positive result was because of medicine intake  and if there were any extenuating circumstances. The employee might be referred for discipline and/or a substance abuse program, etc.
The second type of drug testing police at the company involved testing initiated for reasonable suspicion of drug or alcohol use. Such tests would be initiated if a manager (trained in substance abuse) had reason to believe an employee's behavior or appearance might indicate the use of alcohol or drugs. The process for initiating this test requires the manager to make specific, documentable observations, for another person in management to make similar observations of suspected use (immediately before, during, or after a workday), and the employee is provided written notice.
In this case, the supervisor was selected for a random drug test – which tested positive for cocaine. He denied using the drug then, and remained adamant about that throughout the case. He did take blood pressure medication. After a bit of back-and-forth with HR, the employee was told to either enter a substance abuse treatment program or be fired. The second drug test then returned, also positive for the same substance.
Thereafter, he undertook a number of voluntary efforts to prove these results wrong, including:
Taking a polygraph (which he passed).
Undergoing an examination by his physician, who attested within a reasonable degree of medical certainty that the cocaine test was positive.
Completing a three-hour substance abuse program. (He did not complete the program to which he was referred by his employer).
The company's HR decided to fire him, though did provide him the chance to resign instead, which he declined. He then engaged in an employment dispute resolution process, an internal channel of challenging terminations, adverse employment actions, etc. He was given this option because of his history of positive work performance. Initial meetings went relatively well, and race was not mentioned. The employee was offered his job back – with the same pay and benefits, but no back pay – if he released the company from future legal liability stemming from his termination. He declined to sign.
In his subsequent racial discrimination and wrongful termination lawsuit, plaintiff cited the case of his direct supervisor – a white male who was convicted for driving under the influence outside of work hours. That supervisor self-reported the incident to the company. No formal action was taken, but he was barred from participating in safety rides. He was not drug tested thereafter, despite this admission.
In contrast, the company cited another supervisor who was fired around the same time. He held the exact same position and had been found to have used marijuana at work. He was arrested during off-work hours, but later tested positive for the substance in a "reasonable suspicion test." He also participated in the internal dispute resolution process, and ended up keeping his job.
In its non-precedential ruling, the federal appeals court noted firstly that the plaintiff raised a new argument in his appeal: That even if a legitimate reason for his termination existed, the totality of the circumstances showed race was one motivating factor for termination. However, because this was never raised before the lower court, this argument was forfeited. Secondly, to prevail on a claim of intentional discrimination, plaintiff needs to identify a similarly situated person – someone with similar job functions, supervisory responsibility, salary, etc. – in that workplace who is outside of the protected class, faced a similar situation, and was treated more favorably. The court rejected the example plaintiff gave; the two had different jobs, different responsibilities (plaintiff's supervisor was not tasked with direct safety oversight), and notification of a drug or alcohol issue came about in different ways. And even if the supervisor plaintiff cited should've been drug tested per company policy, he couldn't have been tested for alcohol (which was the underlying issue in the off-the-clock DWI) because he wasn't observed under the influence of alcohol right before, during, or after a shift. Plaintiff argued his random drug test and an after-hours DUI should be treated with comparable seriousness, but the appellate court rejected this argument as well. The court instead accepted the employer's argument pointing to another road supervisor (White) who faced the same consequences for a similar issue; although he still works at the company, it's only because he accepted the company's offer to return, whereas plaintiff did not.
Bottom line: If you're fired or otherwise treated fairly at work and you believe those actions are discriminatory, you may need to find others similarly situated but treated differently to prove your point. That said, our Los Angeles employment attorneys may argue a different legal argument that does not require this, but it will depend on the individual facts of your case.
Contact the employment attorneys at Nassiri Law Group, practicing in Newport Beach, Riverside and Los Angeles. Call 714-937-2020.
Additional Resources:
Langley v. UPS, Feb. 1, 2023, U.S. Court of Appeals for the Third Circuit
More Blog Entries:
California Employment Retaliation: Know Your Rights as a Worker, Jan. 3, 2023, Los Angeles Employment Lawyer Blog