One would think that as workplaces become more progressive and inclusive that pregnancy-based discrimination would increasingly become an issue of the past. Unfortunately, pregnancy discrimination, harassment, and retaliation in California workplaces have continued to rise the past five years.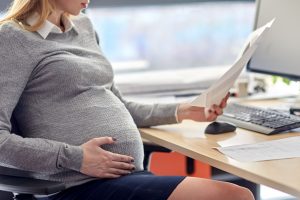 The U.S. Department of labor reports 85 percent of women will become mothers while working.
According to analysis by Bloomberg Law, the number of federal pregnancy discrimination lawsuits has been climbing since 2016, with a sharp uptick in 2020 and 2021, the latter potentially setting a new record – despite declining birth rates. As our Orange County pregnancy discrimination lawyers know, there are a few explanations for this. Among them:
Economic instability has always created vulnerability for pregnant workers. Employees who need parental leave and make use of employer-supplied health insurance benefits are inevitably going to cost employers more, at least in the short term.
When the economy is in flux, it can be tougher to find a new job after you've lost you're old one. If you're one of those who have lost their job unfairly – and are having a difficult time landing a new one – you may be more motivated to take legal action against your employer, partly because the economic damage suffered is more significant – especially if you now have an additional dependent.
In the earliest days of the pandemic, there was heightened concern that pregnant women might be at higher risk of infection and/or having severe reactions. Some adverse employment actions may have been taken with good intentions, but that doesn't necessarily make them legal. Pregnant women were often among the first laid off at the start of COVID-related shutdowns.
When the U.S. Equal Employment Opportunity Commission restarted issuing Notices of Right to Sue back in August of 2020, there was a backlog that had to be processed fairly quickly. Individuals have 90 days to sue from the time they receive that green light. That could account for some of the uptick in 2020 cases.
Do I Have the Right to Sue for California Pregnancy Discrimination? 
Pregnancy discrimination cases can arise from failure to hire, demotion, failure to reinstate after pregnancy/childbirth leave, termination, failure to accommodate (including lactation) and more. Discrimination based on pregnancy is often attributed to inaccurate stereotypes, including misguided notions that pregnant women won't perform their duties as well and mothers won't fully commit to their jobs because they have kids. Potential employers continue to illegally ask female applicants if they have children or intend to. They may tell wrongly current workers they can't accommodate them in pregnancy because of the physical nature of the job.
There are both federal and state protections against pregnancy discrimination and retaliation. Continue Reading ›