It's hard to imagine in 2018 that women would still be facing discrimination at work for something as basic as pregnancy. The last thing a woman who is about to bring a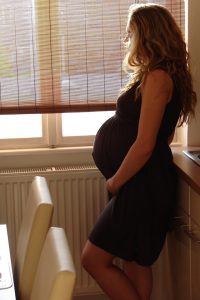 child into the world should have to worry about is whether or not she will be able to support that child when they are born. It is the belief of our legal team that even one woman who fears losing employment due to pregnancy is one woman too many.
That's why it is shocking to hear the details of a lawsuit filed by U.S. Equal Employment Opportunity Commission against a nursing center in North Carolina. The lawsuit, filed in the U.S. District Court for the Middle District of North Carolina, claims that twice in just over a year's time (between November 2014 and December 2015) the nursing center refused to accommodate pregnancy-related work restrictions for two certified nursing assistants.
Each woman cited a simple lifting restriction as cause for their request for job accommodations or modifications. And each request was allegedly rejected on the grounds that the center could not accommodate them. Further, the center fired both employees, one after being put on unpaid leave, allegedly as a result of their accommodation requests. Continue reading