Both California and federal statutes protect employees and job applicants from religious discrimination. Employers are expected to provide reasonable accommodations for the religious beliefs and related practices of workers, unless doing so would impose an undue hardship.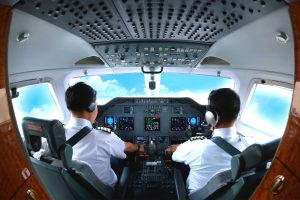 This may seem pretty straightforward, but as one recent case revealed, religious discrimination can take many different forms. In a federal employment discrimination lawsuit out of New York, an Buddhist airline pilot and recovering alcoholic sued his employer over medical clearance stipulation that required regular attendance at AA meetings.
AA stands for Alcoholics Anonymous, and it's a widely-known 12-step alcohol addiction recovery process that's been around for 80+ years. Those familiar with the tenets of AA will recall that one of those 12 steps involves faith in a higher power. Specifically, it involves the "belief that a higher power greater than ourselves can restore us to sanity." According to alcoholicsanonymous.com, while a significant part of the AA model draws from belief in a higher power, which higher power is not actually defined. Members are encouraged to "define a higher power based on their own personal understanding of the concept." But as the plaintiff argued in this case, there's little denying that the entire AA program has strong Christian overtones.
As our Los Angeles employment discrimination attorneys can explain, this aspect of the program can be problematic if/when employers mandate participation in the program as a condition of employment. Continue Reading ›