When employees work in helping professions, they generally expect their supervisors and co-workers to share values of compassion and empathy. Unfortunately, racial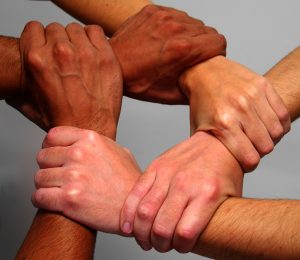 discrimination, harassment and bullying can rear their ugly heads nearly anywhere, even among people who do good for a living. These in turn give rise to employment lawsuits.
The Department of Mental Health and Addiction Services in Connecticut is currently grappling with a flood of such accusations among its staff. Recently, 40 employees came forward to share their stories during a forum, hosted by members of the Commission on Human Rights and Opportunities. After hearing a myriad of accounts of targeted attacks against staff members, State Sen. Len Suzio (R-Meriden) called for the state to open a formal investigation into reported systemic discrimination practices, according to an article from Record-Journal. Most of the accusations detailed instances of discrimination based on color, race, ancestry and national origin.
Title VII of the Civil Rights Act of 1964 explicitly forbids discrimination of employees based on "race, color, religion, sex, and national origin." U.S. Equal Employment Opportunity Commission defines one aspect of race discrimination as treating someone unfavorably because he/she is of a certain race or because of personal characteristics associated with that race. This applies to all steps in the employment cycle, including the hiring process, training, promotions, and dismissals.  Continue reading