Now that there is a vaccine for COVID-19, an increasingly common question our Los Angeles employment lawyers are getting is whether employers can make employees get one.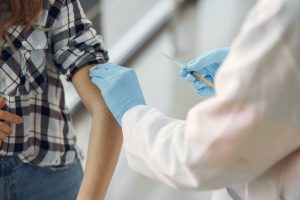 The short answer is: Yes (probably). However, there are some caveats, and not all the relevant legal issues are clear-cut in this situation. What's more, whether workplaces will actually fire workers who refuse probably depends on the employee's industry, specific job, etc.
Guidance released by the U.S. Equal Employment Opportunity Commission stated that employers can set forth a policy of mandatory vaccination if the need is job-related or if being unvaccinated would pose a direct risk to workers, customers or themselves. That's an argument a whole lot of employers – from health care providers to grocery stores – could fairly make.
Still, there are likely two bases on which employees could object:
Potential exacerbation of an established medical condition or disability.
It goes against their sincerely-held religious beliefs.