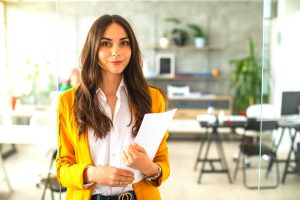 As Los Angeles employment lawyers, our focus is advocating for workers whose legal rights as employees have been violated by their employer. Most people immediately think of workplace issues with discrimination, harassment, wrongful termination, etc. But it often involves classifying employees improperly – categorizing them as independent contractors as opposed to employees, in turn denying workers the employment protection and benefits that the title of "employee" confers by law.
An estimated one-third of all employers in the U.S. have misclassified at least one worker at some point.
Sometimes, this "mix-up" is willful and intentional, with the employer aware of exactly what they were doing with the specific (if not express) goal to deprive workers of the rights and compensation to which they'd otherwise be entitled. But in a lot of cases, the employer may simply not understand how the law applies.
Lack of intent on the part of the employer isn't a full-proof defense. If an issue is discovered, employers still have a responsibility to come correct once they're made aware. That might mean back pay, tax contributions, and liquidated damages for however long the misclassification lasted. However, those whose employee misclassification was intentional are likely to face more significant fines and other penalties from the government and courts.
While our Los Angeles employment lawyers represent the workers in these scenarios, we've handled enough of these cases to be able to provide employers with a few tips on making sure employees are appropriate classified in your operation. Yes, this helps mitigate the organization's liability, but also to make sure workers are treated fairly – and that's always been our ultimate goal.
What is an Independent Contractor, Exactly?
Workers in the U.S. can typically be classified as either employees or independent contractors. (There are also other contingent employment arrangements, such as on-call, on-retainer, or temp agency workers.) Continue Reading ›